Here's our story. We look forward to hearing yours.
WILLIAM KELLY JR.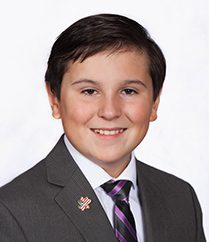 Junior Executive
William A. Kelly Jr. is the son of Kelly Kelly and the late William A. "Bill" Kelly Sr. He serves as junior executive of the firm and hopes to continue his father's legacy.
William also takes part in the weekly Senior Safe Money Strategies® radio show with his own segment, "The Kelly Zone," with WRKO's Jeff Kuhner of the Kuhner Report. Now 12, William has participated in Bill Kelly's radio show since he was a toddler.