Here's our story. We look forward to hearing yours.
WARD JOHNSON, CFP®
Investment Advisor
CERTIFIED FINANCIAL PLANNER™ practitioner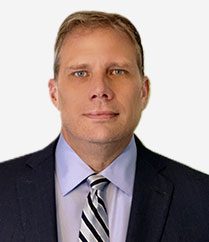 L. Ward Johnson is a Certified Financial Planner ® and also an Investment Advisor at Kelly Financial Services. The newest member of the firm, Ward has over 16 years of experience helping clients use proven financial strategies that efficiently build, manage, and protect wealth.
Ward is a licensed Investment Advisor Representative and insurance producer, who is well versed in life, disability and long-term care.
Ward has held leadership positions at Santander Bank, Citizens Investment Services, as well as MassMutual. He has presented at national conferences as well as authored several articles relating to insurance matters.
Born and raised in California, Ward excelled in competitive swimming through college and graduated from Brigham Young University, where he also earned a Master of Science degree in Psychology. People ask why a "California kid" would move to Massachusetts. He is fond of telling people that he moved for the weather (jokingly). Ward lives in Framingham with his wife and enjoys traveling and playing golf. Recently, Ward started participating in obstacle course racing (i.e., Spartan, etc) where he completed his first Trifecta on 2019.