Here's our story. We look forward to hearing yours.
Mary Madeline Kelly
Junior Executive, Client Relations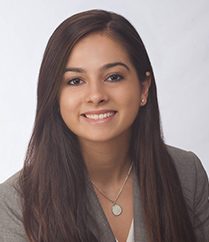 Mary Madeline Kelly, Kelly Kelly and the late Bill Kelly Sr.'s daughter, serves as junior executive of Kelly Financial Services. She began helping with the firm's financial seminars when she was 5 years old and began working in the office the summer before her freshman year in college. She loved growing up in the office, surrounded by the "fantastic people I call my family."
Mary Madeline is currently pursuing a degree in finance at Providence College, where she's active in such clubs as Women in Business, the Finance Society and Active Minds. She holds insurance licenses in Massachusetts, Rhode Island and New Hampshire.
In her free time, Mary Madeline enjoys working out, playing tennis, shopping — and continuing her father's legacy.
Have Questions for Kelly Financial Services, LLC?
It can be difficult to make financial decisions without access to information. If you have questions or concerns about your current retirement strategy, feel free to contact us using the form below.