Here's our story. We look forward to hearing yours.
Jim Freeman
Director of Client Services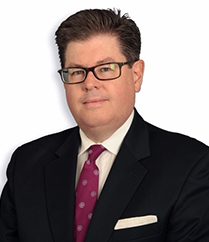 A longtime listener of the Senior Safe Money Strategies radio program and a believer in the values and vision of its founders, Jim Freeman joins Kelly Financial Services to focus on enhancing the client experience.
With over 20+ years in financial services, Jim has a diverse background in client services, relationship management, business development, administration and sales. He has cultivated a broad understanding of products and services, always with a client-centric outlook.
Jim spent most of his career at JPMorgan Chase and its heritage banks in institutional trust services in both Boston and New York City. In those capacities as a fiduciary, the bank acted as a trustee for corporate and municipal bond offerings. Jim was also part of Sovereign Bank's wealth management team where he worked with individuals, non-profits and small business owners. He has also held positions at U.S. Bank, IBJ Schroder Bank & Trust Company, and Shawmut Bank.
Jim is also a professional writer. He has surveyed the fertile grounds of politics, finance, culture, and history. He has written columns for the National Syndicator, Inside Sources, as well as New Boston Post and The Cape Cod Times. His work has also appeared in The Providence Journal, The Cape Codder, Cape Cod Life Magazine, newenglanddiary.com, golocalprov.com, and nationalreview.com.
Jim received his BA from Providence College. He has been active in the Greater Boston Chamber of Commerce, The New England Council, Association for Corporate Growth, and Boys and Girls Club of Boston. He is a member of Boston Athenaeum and National Society of Newspaper Columnists.
In his spare time, Jim is an avid reader and record collector – where his interests range from Frank Sinatra to U2. And much in between.
Have Questions for Kelly Financial Services, LLC?
It can be difficult to make financial decisions without access to information. If you have questions or concerns about your current retirement strategy, feel free to contact us using the form below.