Here's our story. We look forward to hearing yours.
DANIEL CHRISTENSON
Investment Advisor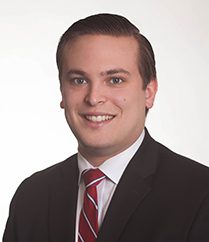 Daniel Christenson is a risk management associate at Kelly Financial Services and works closely with Brandon Godfrey in a risk management capacity. He especially enjoys building relationships with clients throughout the years.
Daniel has been with Kelly Financial since 2016 and is a licensed investment advisor representative and insurance producer. He graduated from Saint Francis University with a degree in finance and a minor in management information systems.
Away from the office, Daniel enjoys spending time with family and friends. He also likes snowboarding, playing golf, watching sports and fishing.
.
Have Questions for Kelly Financial Services, LLC?
It can be difficult to make financial decisions without access to information. If you have questions or concerns about your current retirement strategy, feel free to contact us using the form below.