Here's our story. We look forward to hearing yours.
CARTER HARWELL
Client Relations Manager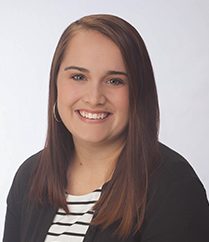 Carter Harwell joined the firm in 2016 and serves as client relations manager, answering the phone and scheduling and confirming appointments. She attended Valdosta State University and has nearly a decade of customer service experience. She especially loves interacting with people and making sure clients are taken care of in a timely manner.
"I am very passionate about what I do," Carter says, "and I believe customer service is the backbone in any company."
Carter and her husband welcomed a son into their family just before Christmas 2017. Carter says her son is "the greatest blessing from God." Outside of work, Carter enjoys time with family and friends and loves watching baseball on a beautiful Saturday.
.